KINKAJOU
/ˈkiNGkəˌjo͞o/
noun: kinkajou
plural noun: kinkajous
What is a Kinkajou?
---
Kinkajous (Potosflavus) also known as "Honey Bears" are nocturnal, arboreal and have prehensile tails.They are mammals native to the tropical rain forests of Central and South America. Although they resemble and sometimes act like monkeys they are not related to primates. They are actually related to the Raccoon, Coatimundi, Red Panda, Ringtail Cats, and other animals in the Procyonidae family. Adult Kinkajous can weigh between 3 and 8 lbs. Their life span can be up to 28 years in captivity.
Kingdom: Animalia
Phylum: Chordata
Class: Mammalia
Order: Carnivora
Suborder: Prosimiae
Family: Procyonidae
Genus: Geoffroy Saint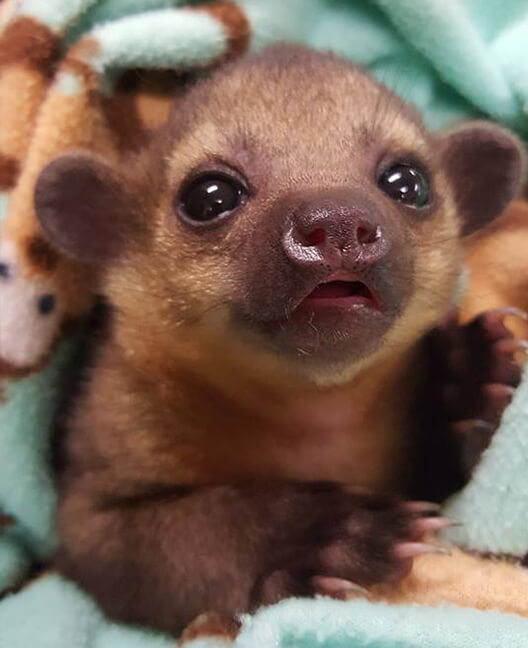 Interested in purchasing a Kinkajou?
Please fill out our availability form and we will contact you directly.
CHECK AVAILABILITY
Common questions about Kinkajous
---
---
Kinkajou Photo Gallery
---